---

Association of Restructuring Professionals
A Polish association of lawyers and business representatives engaged in restructuring, established in 2011. The organization's main goal is to improve the quality and effectiveness of restructuring processes in the Polish market. Acting on behalf of the industry's professionals, the Association wants to support the legislative processes aiming to change the regulations on restructuring and liquidation.
---

Pociej, Dubois, Kosińska - Kozak
One of Poland's oldest law firms, offering comprehensive legal services in all the areas of law. The firm offers its services both to business entities and to natural persons. It boasts a large team of experienced lawyers specializing in criminal cases and criminal business cases.
---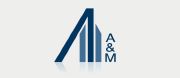 Alvarez & Marsal
An international professional services company established in 1983. With extensive experience in solving business problems, the company provides support to clients on four continents. It specializes in capital market operations. A&M sets international standards in managing and raising companies' value and effectiveness.
---

Worldcom Public Relations Group
An international network associating more than 100 Public Relations companies from five continents. Founded in 1988, the organization supports the development of the communication consulting industry and the exchange of business experiences. The member companies focus on selected PR sectors: crisis management, corporate PR, investor relations, and public affairs.
---

Polish Public Relations Consultancies Association
Established in 2001, the organization represents more than 40 Public Relations companies. It aims to protect its members' rights and interests and support them in their contacts with state authorities and institutions. PPRCA focuses in particular on maintaining healthy relationships between the PR industry and the media.
---